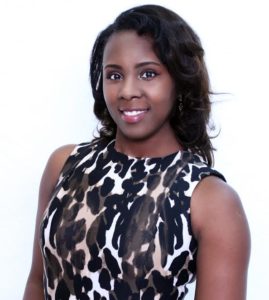 Tye Whitely started out in the education field nearly 15 years ago teaching computer classes to underprivileged children for Americorps/SEEDCO. She graduated with a B.A. in Communications and went on to teach drama with Savannah State's Upward Bound Program. She is author of 50 Tips for the HBCU Student and Pamper Me Period, both of which are "how to" guides for students.
Tye has traveled the southeast teaching writing workshops and advocating for parent involvement in education. She is one of six recipients of the 2014-15 Georgia Parent Leadership Award and has worked extensively with motivating and engaging students of all ages. Her research has led to further evaluations in STEM and closer examination of the under-representation of girls and minorities in the nations gifted programs.
Tye is passionate about unlocking potential in every child and is dedicated to ensuring that children have access to quality education at an early age. She is a busy wife and mother of three who loves to read, write and enjoy life!
Taylor Miller was raised in Savannah, and always saw the need for higher education in the Savannah area. She has always been involved in student areas such as daycare and church ministry.
She graduated with a B.S. in English Education, with a minor in Biblical Studies as well as an ESL endorsement. In addition to being the Education Director, she is also a student pastor at Coastal Cathedral, in which she helps lead various student ministries covering all students from infants through young adults.
She desires to see every child discover his or her God-given gifts and abilities. She strives in every way to see that each child unlocks those talents and uses them to the best of his or her ability.
She is married to Coastal Cathedral Student Pastor, Johnny Miller. Besides teaching, she also loves spending time with her family, going on walks with her dog, and reading. She is excited for the future and thankful for every opportunity God brings.
Welcome! Coastal Cathedral Early Education Center opened August 2017 as part of the larger vision of Coastal Cathedral Church of God. The first few years of a child's life are vital, and we look forward to partnering with your family as your child(children) begins his or her journey to preschool and beyond.
Coastal Cathedral Early Education Center provides care to children from six weeks to four years old. We strive to provide a Christ-centered environment that encourages spiritual, social, emotional, intellectual, and physical growth. Our teachers are here to partner with you to provide your child(children) with the best possible Biblical education.
We are excited to begin this school year, and we welcome you to the Coastal Family!
Tyesha Whitely & Taylor Miller
Employment Opportunities:
Part-time Teacher Assistant
To apply, complete application below and turn in to the Center along
Required education:
High school or equivalent
Employees Must Be Able to:
Provide a warm, nurturing, safe, sanitary environment
Adhere to/implement age appropriate programs for children
Maintain a clean and safe environment for our children, parents/guardians and staff
Carry out the all assigned duties as set forth by the job description
Interact with each child in a manner that supports self-esteem, encourages independence and shows respect
Maintain a positive working relationship with fellow staff members
Establish and maintain positive communications with parents
Attend all required staff meetings and training sessions
Lift at least 50 pounds
Sit comfortably on the floor and interact with children
Change position frequently during the day
Meet or exceed all Bright from the Start rules and regulations
ALL APPLICANTS MUST PASS A CRIMINAL BACKGROUND CHECK & DRUG SCREENING. APPLICANTS MUST HAVE A MINIMUM OF 1 YEAR CHILDCARE EXPERIENCE
.